My Special Koa Bowl
Posted On
In 2018, my wife and I celebrated our 20th wedding anniversary and our oldest son and his wife celebrated their 10th anniversary. Together, we celebrated with a trip to the island of Kauai. We had a lovey week exploring the island and soaking up the sunshine.
On a previous trip to the island I found a small piece of Koa at a lumberyard, but it was only 3/4 of inch thick and not suitable for turning. I ended up making a pair of carved salad tongs, but ever since then I've wanted to turn a koa bowl. In anticipation of our anniversary visit, I contacted some of the local woodturners. Robin Clark gracefully allowed me to invite myself to his shop with the hopes of purchasing some wood suitable for a bowl.
On the designated day, we found Robin's shop set on a lovely property surrounded with a plethora of palm tree species. His shop, like most woodturneres', was dotted with projects in various states of drying waiting for inspiration to say "pick me".
Robin and I looked through his pile of wood to find a suitable piece for my special bowl. The piece we found was a partially weathered log with a partial "V" or crotch from a limb . We worked together to cut a piece of the appropriate size. Seeing that it was too big to carry on the plane, I shipped it via UPS. The look the UPS store guy gave me when I said I wanted to ship a hunk of wood back to the mainland will be forever etched in my mind. Needless to say, I was ecstatic and couldn't wait to get back home and start on this special bowl.
A few days after returning home the box arrived in one piece and without damage.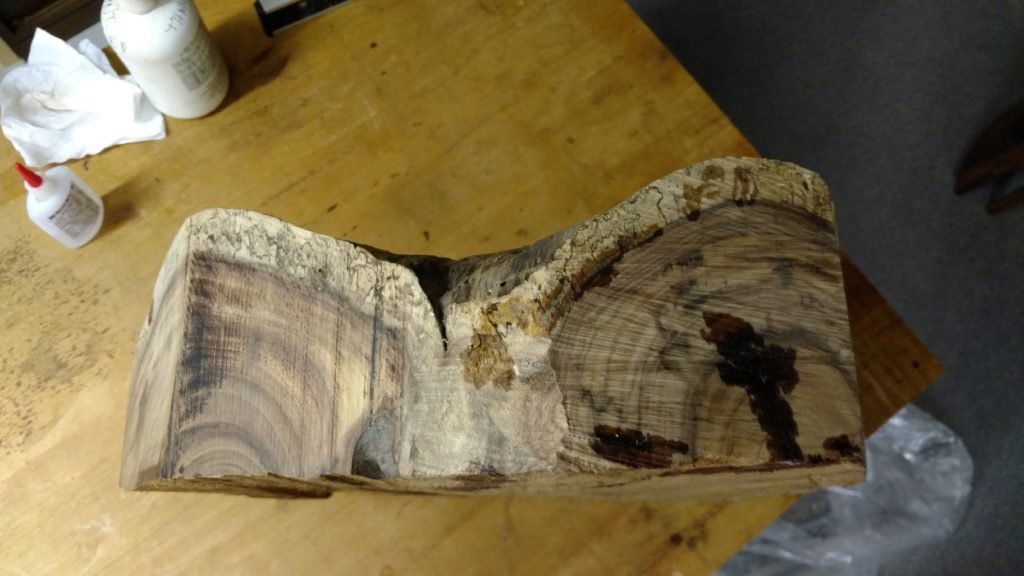 It is beautiful from all sides
This was the "Y" of the two branches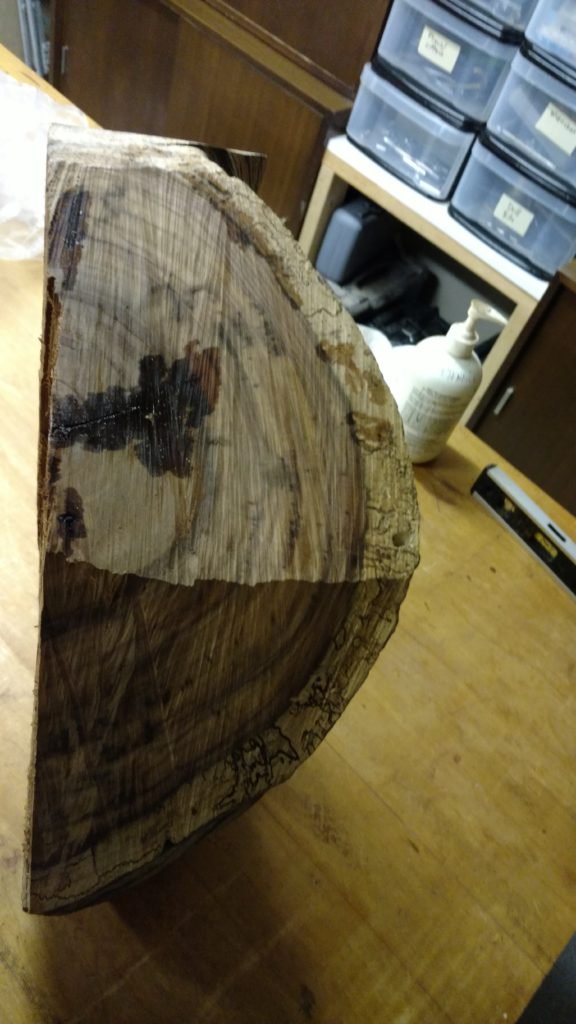 It even has some spalting along the rim. This is going to be gorgeous.
I took the blank to the studio and started by cutting some of the corners off to expedite the turning process.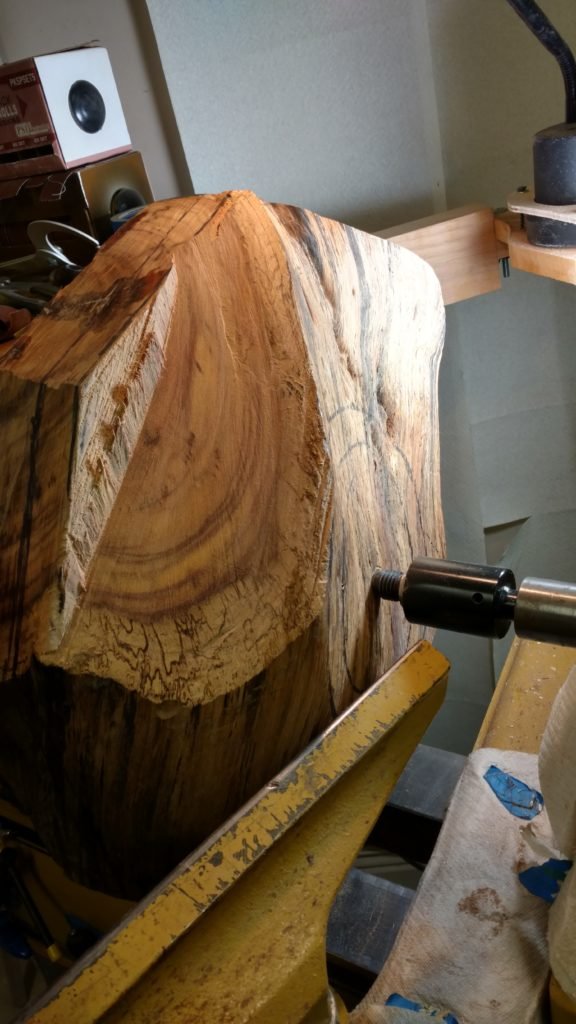 And mounted it on the lathe to get the rough shape.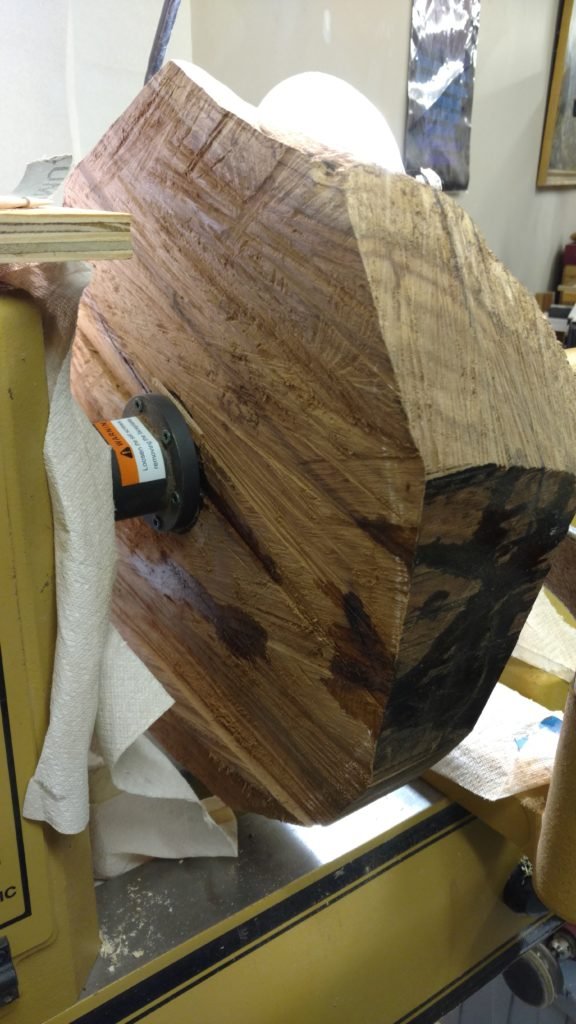 Mounted securely with a face plate.
I wanted to maximize the size of the bowl so I turned just enough to get it round.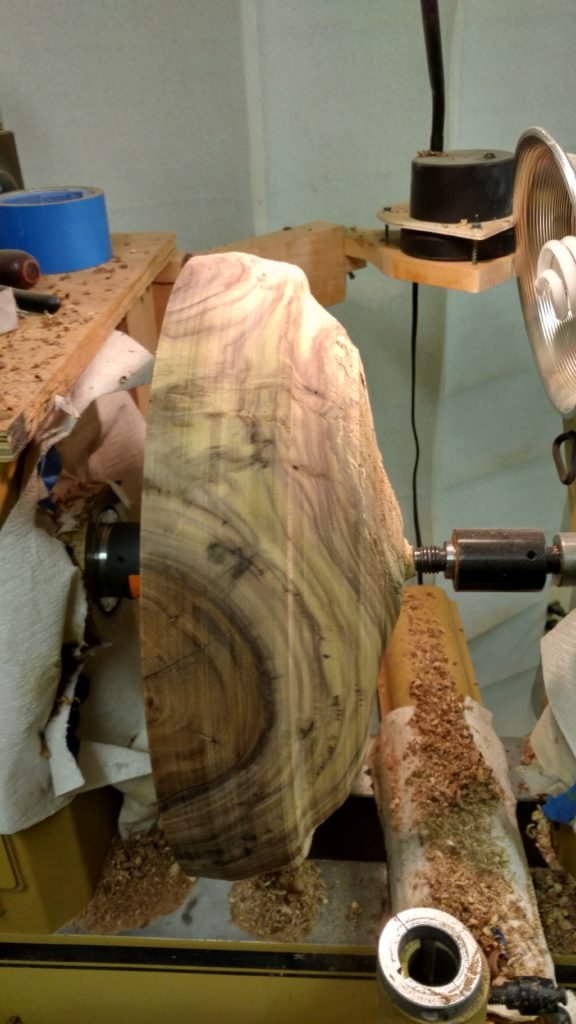 And to see if there were any cracks or other defects.
Now that I know the maximum dimensions I can decide on a shape. I find I do that better on paper than at the lathe.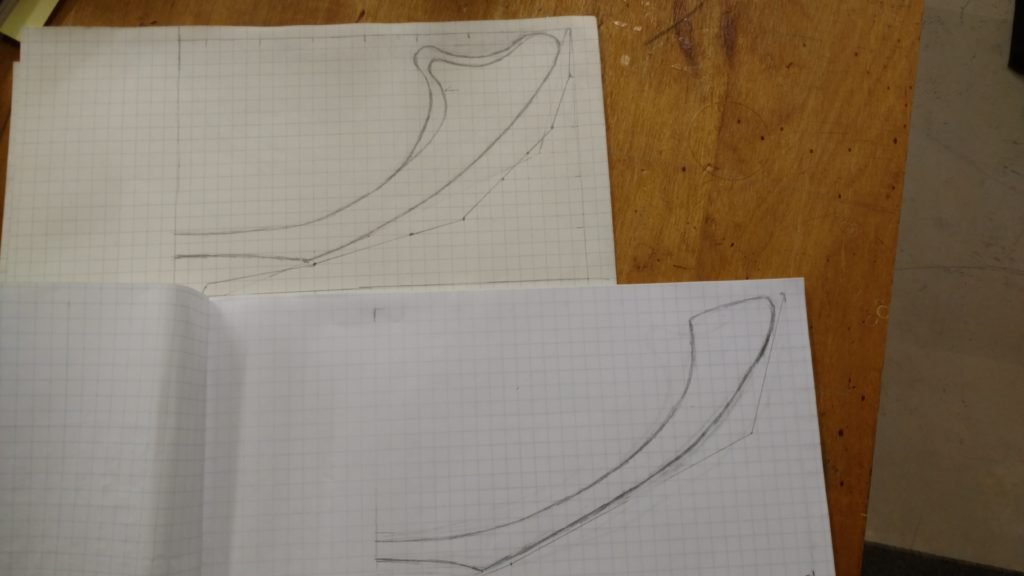 Several designs are easy to create on paper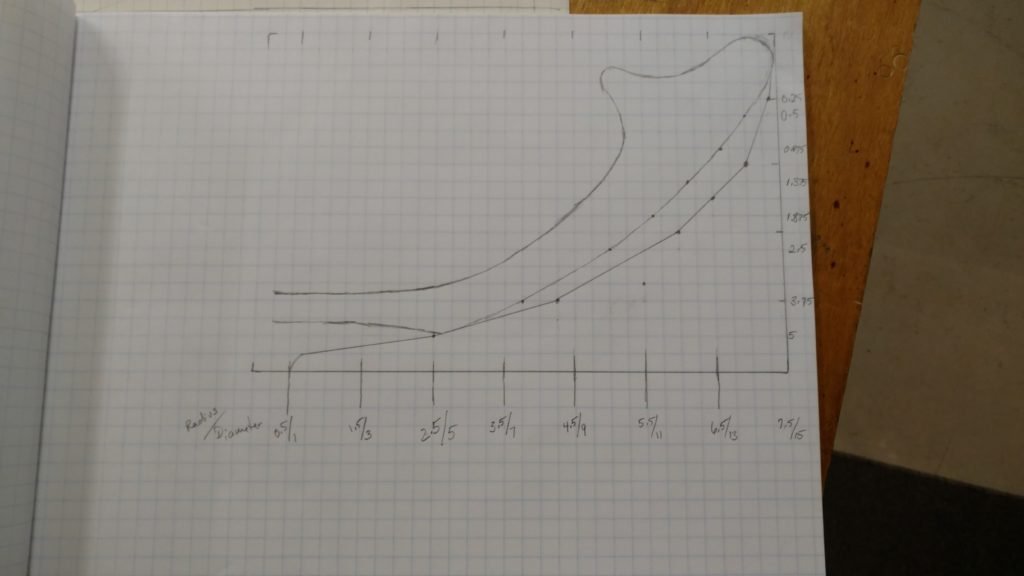 I settled on a wide rim with a hollow and an undercut inner lip. Now to execute the design.
The outer shape is complete
Another view of the outer shape.
Its beginning to take shape
The inner shape is a little more complicated with the undercut lip.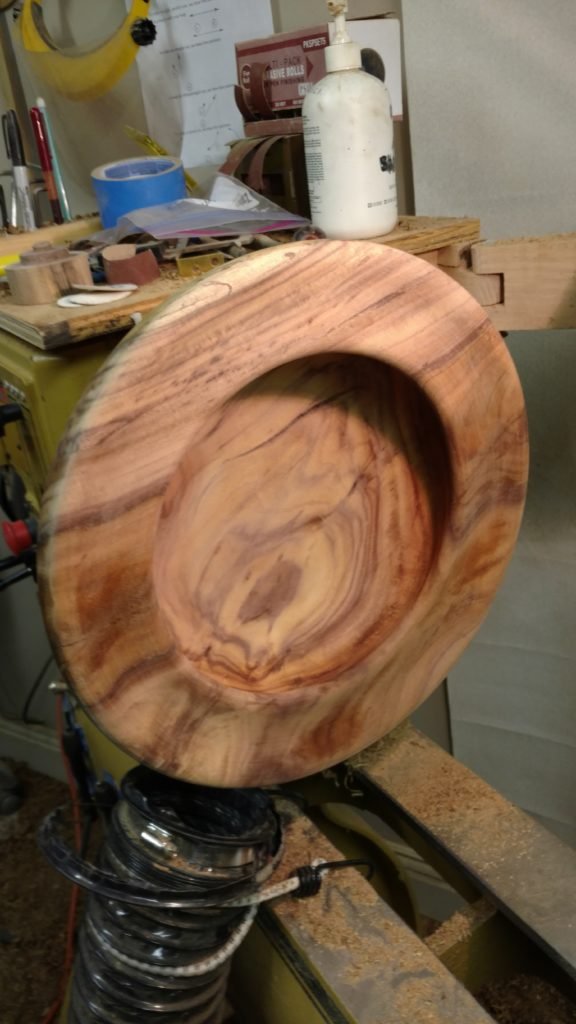 After several coats of finish…
Here is the completed bowl